Do You Have A Vacant House You Need To Sell? We Buy Houses Fast. Get A Fair Cash Offer And Quick Close!
We understand the pain and stress associated with owning a vacant property. We're part of a large network of experienced homebuyers looking to buy houses in your neighborhood. ANY size, location, condition, and price. We are ready to make you a cash offer and close quickly!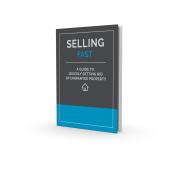 Sell Your Vacant Property Now!
Complete this short form and receive a fair market offer on your property PLUS get immediate access to my brand new FREE report, "SELLING FAST: A Guide To Quickly Getting Rid of Unwanted Property."
Fair Offer, Quick Close
We can give you a fair cash offer for your property TODAY
Any Situation
We buy properties of ALL sizes, in ANY location and condition
FREE Report
Complete this short form and receive a fair market offer on your property PLUS get immediate access to my brand new FREE report, "SELLING FAST: A Guide To Quickly Getting Rid of Unwanted Property."
We Buy Houses Anywhere In Connecticut
We are a residential redevelopment company focused on renovating neighborhoods and improving areas that we work in. We buy, sell, and rent homes. We pay CASH and purchase in AS IS conditions. If you have vacant, unoccupied property or just had enough of being a landlord, are tired of being hassled by your property management company or have a home that you don't live in and have thought about selling your property fast, let us know…

You can sell your house without using an agent, ultimately saving a ton of time and money depending on the situation. There are companies such as Connecticut House Buy LLC, Inc. that will buy your CT house using a straight-forward and simple process. With a direct sale, you won't have to worry about commission, repairs, cleaning-up or waiting for a buyer to come along. You will immediately know the amount you are receiving as well as the closing date so you aren't left in limbo, wondering when your house will sell.

The benefits of selling directly are numerous! For many people, it is the simple, stress-free way of selling they have been looking for! We encourage you to run the numbers to find out if it makes sense for you! Direct sales are becoming increasingly popular, however, not all buyers are the same. Make sure you do your homework on both the local market and the buyer you are working with. A direct sale may not offer full price, but for some people, the amount saved on repairs and wasted time more than makes up for the difference in price.

We buy houses in Connecticut. Imagine selling your house in a very convenient and easy way! You do not have to lift a finger; We will do everything for you. We assure you it is easy and definitely fast. You can take our word for it or you can check the thousands of testimonials from our previous clients. We are sure they will vouch for the best experience they received from CT House Buy LLC.

Just think about all the good things that can happen when you deal with CT House Buy LLC. You can continue your daily activities and not be bothered by tedious process associated with selling a house. The first step you should take is to get some professional advice. You must understand the status your house is in. Make sure that you verify your ownership. Seek advice from a real estate attorney. Get info from other experts too. And completely utilize this site too of course. We can also give you a fair deal for your local house if it qualifies. Fill out the form here to get started.

Instead of wasting your time searching for the best real estate agent online, you can take your time searching for the best vacation destinations you will visit this 2018. Instead of worrying over the long to-do checklist for getting your house market ready, you can worry over the long to-do checklist of your next summer vacation. Sell my house fast in CT is no longer a problem. Happiness and relaxation more than stress and anxiety from selling your house in Connecticut.

You'd be surprised that it only takes seven minutes! It is even faster than falling in line for your daily dose of Starbucks or waiting for an Uber ride. How cool is it to sell your house that fast and swift. An average house being sold stays in the market for two to four months. You don't have to wait that long and cringe in anticipation. You don't have to be disappointed all the time from the almost-done deals.

Also Before you embark on the Home selling process, your house must go through a probate. Most countries allow for a summary probate – which is just a simple process that takes a very short time and involves less legal processes. Once your house passes the probate process , you can then put it on the market.

Our experts will give quote you a fair offer you will find hard to refuse. We buy houses in Connecticut.You don't even have to Google how to "sell my house fast in Connecticut " to get the best tips and strategies. Our service is simply the best! It saves you time, effort and money too.

… and say, enough to throwing money into property you no longer want, stop being concerned about making expensive repairs and finally, stop getting frustrated by dealing with tenant problems.

We have helped many people in your exact situation and we look forward to potentially work with you directly OR with your agent or broker, if you are represented.